Stathis Partners, LLC. is an executive resources and business intelligence firm in the bank and credit union wealth management channel. SP's primary objective is to make the channel more competitive in the overall financial services landscape by fostering best-practices knowledge exchange. This is accomplished by providing best-practices research, consulting, podcasts, videocasts, and live executive forums where leaders in the channel enhance strategic thinking via multi-day off-site peer group discussions.
Much of SP's work is accomplished via partnerships with other industry experts on a sub-contract basis. This enables us to bring best-of-breed solutions to bear.
---
Our clients include the following:
Addison Avenue Investment Services
ALEC (Abbot Labs Employee Credit Union)
American Airlines Federal Credit Union
American Bankers Association
American Tax Planning Institute
Ameriprise Financial Institutions Group
Annuity Marketing Services
Apple Federal Credit Union
Ash Brokerage
Atlantic Union Bank
Atria Wealth Solutions
Bank Insurance & Securities Association
Bank Investment Consultant
BBVA Compass Investment Solutions
BMO Harris
Brighthouse
California Credit Union
Cetera Financial Institutions
Citizens Securities Inc.
Colorado Bankers Life
CommunityAmerica Financial Services
Copytalk
Coventry
CUNA Brokerage Services, Inc
CUNA Mutual Group
CUSO Financial Services
Eagle Life
East West Bank
Envestnet
ESL Investment Services
Everyday Life
First Citizens
First Interstate
FTB Advisors, Inc.
Fulton Financial
FusionIQ
Hancock Whitney Bank
Highland Capital
HomeStreet Investment Services
HSBC
Iberia Financial Services
Infinex Financial Group
Jackson National Life Distributors LLC
Kinecta Financial
Lone Star National Bank
LPL
Luma Financial Technologies
Maps Credit Union
MassMutual Financial Group
Midwood Financial Services
MoneyGuide
Municipal Credit Union
National Western Life
Navy Federal Credit Union
New York Community Bank
Northwest Financial Advisors
Old National
Partners FCU
Premier America
Principal Financial Group
Protective Life
Prudential
Prudential Annuities
Raymond James
RedRock Strategic Partners
Regions Investment Services
Santander Securities
Southern Bank
SunTrust
Symetra Financial
TD Bank
Terrapin Technologies
Union Bank Investment Services
Union Savings Bank
United Brokerage Services
USC Credit Union
UW Credit Union
Vantis Life
Voya Financial
Webster Investments
Wescom Financial Services, Inc.
Westland Financial
Wintrust
---
The drivers behind Stathis Partners are Scott Stathis and Janet Cappelletti. and we are partnered with Robert J. Mittel.
---

Scott Stathis

– Managing Partner
Scott Stathis has worked in the financial services industry since 1992. Scott joined forces with Dr. Kenneth Kehrer in 2008 and subsequently partnered with BISA in 2012 to form Bank Insurance & Securities Research Associates. BISRA (formerly Kehrer-LIMRA) is a performance research and consulting organization focused on financial institutions, and is a collaboration between BISA and LIMRA International. Scott served as the Managing Director and COO of BISRA until 2015. His early background in the industry includes new broker training, sales automation, and financial planning systems. His more recent experience includes 12 years running his own financial services technology consulting and sales performance company, as well as being president of a financial planning software firm.
Scott's experience and insights have established him as a reliable source of guidance related to productivity and distribution in the financial services industry. He moderates several industry roundtables each year, his articles are published regularly, and he is a frequent speaker at industry gatherings.
---
Janet Cappelletti

–  Managing Director of Research
Janet has been on the data and research side of banking and investment services since 1993 when she joined Webster Bank in the mortgage banking area.  In 1999, she moved over to the Webster Investment Services side of the business where she helped build and maintain business processes and efficiencies while collecting and leveraging data to improve sales results and management efficiencies.
Janet joined Bank Insurance and Investments Research Associates (BISRA) between 2009 and 2015 where she rapidly advanced to Head of Research based on her proactive attitude, entrepreneurial creativity, and professional ambition. Her responsibilities included overseeing and producing a variety of benchmarking and best practices research that executives of investment and insurance services operations of banks and credit unions have come to rely on. Janet continues the evolution of this research at Stathis Partners
Janet's data-based insights have established her as a go-to source for industry analytics and trending.
---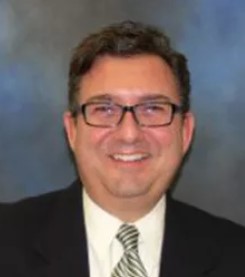 Robert J. Mittel

–

Partner, Industry Leadership Forums & Stathis-Mittel Podcast Series

Bob has been in the bank channel for over 30 years and has worked on both sides of the equation. He is well known in the industry for his work initially as a program manager in a bank, and more recently as a Bank Life Insurance executive with one of the most recognized insurance companies in the industry.

Bob is currently a consultant partnered with us on our Industry Leadership Forums and Stathis-Mittel podcast series.