Best Practices Executive Retreat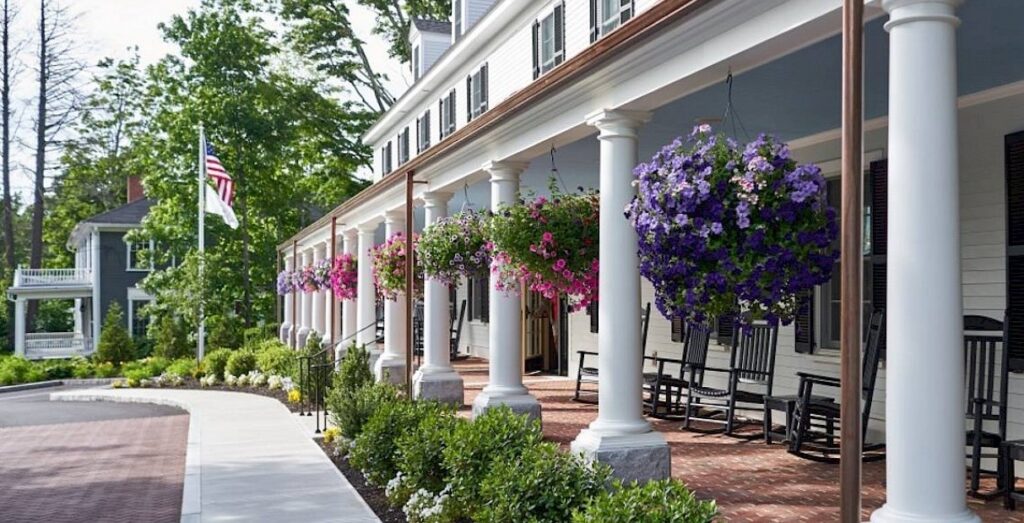 Stathis-Mittel will be hosting a select group of about 25 valued industry colleagues for a three-day, two-night executive retreat and roundtable focused on industry best-practices knowledge exchange and recreational networking opportunities. The event will be held at The Groton Inn in Groton MA – May 16th through 18th, 2023.

The structure of the event will be a combination of roundtable discussions, recreational outings meant to energize creative thinking, and networking-oriented meals & entertainment. We are limiting full sponsorships to six companies.
---
Discussion Topics
Transitioning a program from Investment Services to Wealth Management
Cross-departmental teamwork
The Trust, Private Banking, and Investments triumvirate
Wealth Management in the smaller organization
Cross-departmental compensation alignment
Cooperation from Lending and Commercial Banking
Working both sides of the client balance sheet
Factoring protection into the equation
The roll of illiquid assets
Digital Wealth Management
---
Schedule of Events
Tuesday May 16th
Travel to Boston Logan Airport
2:30 PM Group bus to Groton MA
5:30 Welcome Reception
7:00 PM Private group dinner
Wednesday May 17th
8:00 AM Group breakfast
8:45 AM Morning executive knowledge exchange roundtable discussion
11:30 Sponsor Speed Dating
12:00 PM Lunch
1:00 PM Afternoon group recreational activity
5:30 PM Reception
6:30 PM Private group dinner
7:30 to 10 PM Live Music
Thursday May 18th
8:00 AM Group breakfast
8:45 AM Morning executive knowledge exchange roundtable discussion
11:00 AM Group Bus Departure to Boston Logan Airport
No Cost
Thanks to our sponsors, there is no cost to participate in the Industry Leadership Forums if you are an executive from a bank or credit union. (Product and service providers to the channel may participate only as sponsors. Please contact us for sponsorship information.)
Travel Reimbursement includes travel expenses up to $600 and your hotel room which will be booked by Stathis Partners (excluding incidentals) for the two evenings of the retreat. Reimbursement does not include meal expenses outside of those provided during the event.
Flights
Flights are booked by the participant and airline receipts are submitted to Stathis Partners for reimbursement according to the terms above. We recommend booking flights early to avoid costs above the $600 maximum reimbursement. NOTE that since the venue is one hour away from Logan airport we do have a group bus departing from the airport at 2:30 PM EST so please book your flight in time to take this bus. The group bus for return flights will arrive at Logan airport at 12:30 PM EST so book return flights accordingly.
Hotel Reservations
Stathis Partners will make your hotel reservations at the hotel specified above for the two nights of the event. If you do not use Stathis Partners you will be responsible for your own reservations. We will email you a formal hotel reservation confirmation prior to the event. You may stay at the inn more than two night at your own expense. If you'd like to do so please advise us so we can arrange the group discount for you.
Dress Code
Dress for the Industry Leadership Forums is casual. Be comfortable. Jeans are appropriate.
Cancellation Policy
Please register for this event only if you fully expect to attend. Attendance is limited and we make commitments to the venue and our sponsors based on the number of registered attendees. For that reason we must ask you to agree, by registering for this event, that if you cancel within 10 business days of the meeting you are subject to a charge equivalent to one night's hotel stay. (Applicable only for non-sponsors.)
Forwarding Invitations
These events are by invitation only, however, if someone else in your organization should be attending this forum please feel free to pass along this invitation. All registrations will be reviewed for appropriateness.
Please confirm your attendance with either Scott Stathis or Bob Mittel. We hope you can join us!