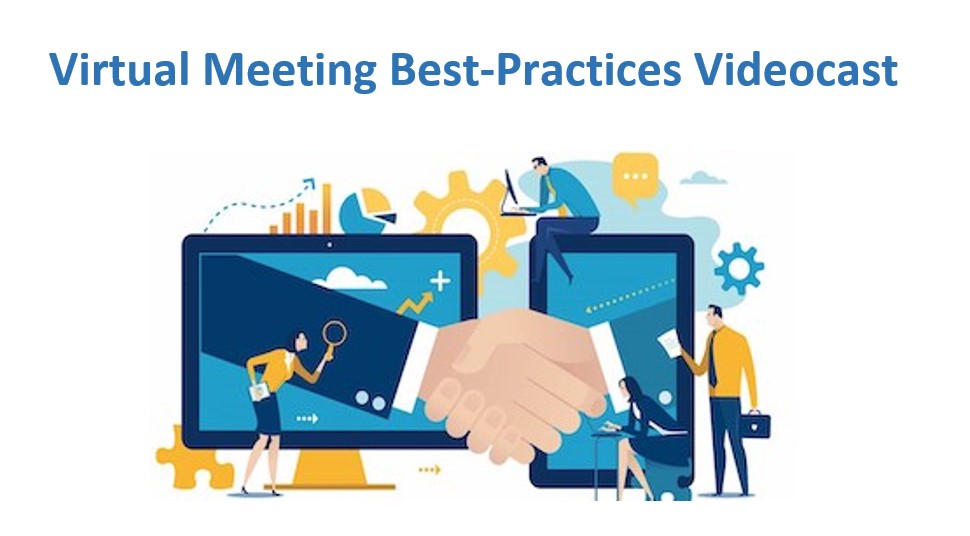 Video Demonstration of How to Conduct Virtual Meetings
Virtual meetings are here to stay, and the best advisors will continue to leverage virtual meeting technology to benefit from the inherent efficiencies. However, all virtual meetings aren't created equal. Some are conducted better than others, and these "better" meetings tend to have better outcomes.

Join two successful advisors for a discussion and show-&-tell session on the following topics:
Which types of meetings are better done virtually and which are more effective to face-to-face?
How aggressively should you force virtual technology on your clients?
Can you prospect virtually?
What elements of the visual and audio setup most effect the quality of your meeting?
What are the best applications to use when screen-sharing and how should you use them?
How should required "paperwork" be handled in the virtual meeting?
Part one of this video with Robert Cribbs and Ross Kantor is an interview where these two advisors (one of which serves U.S. clients from New Zealand) discuss their success with, and best-practices for conducting virtual meetings. Part two of this video will focus on screen share show & tell demonstrations.
Part One – Meeting Preparation
Part Two – Meeting Execution
We have also created a 20-minute highlight reel from the 90 minute recording session which is a combination of interview and show-and-tell.
Thanks to Eagle Life for inspiring and sponsoring these videos!