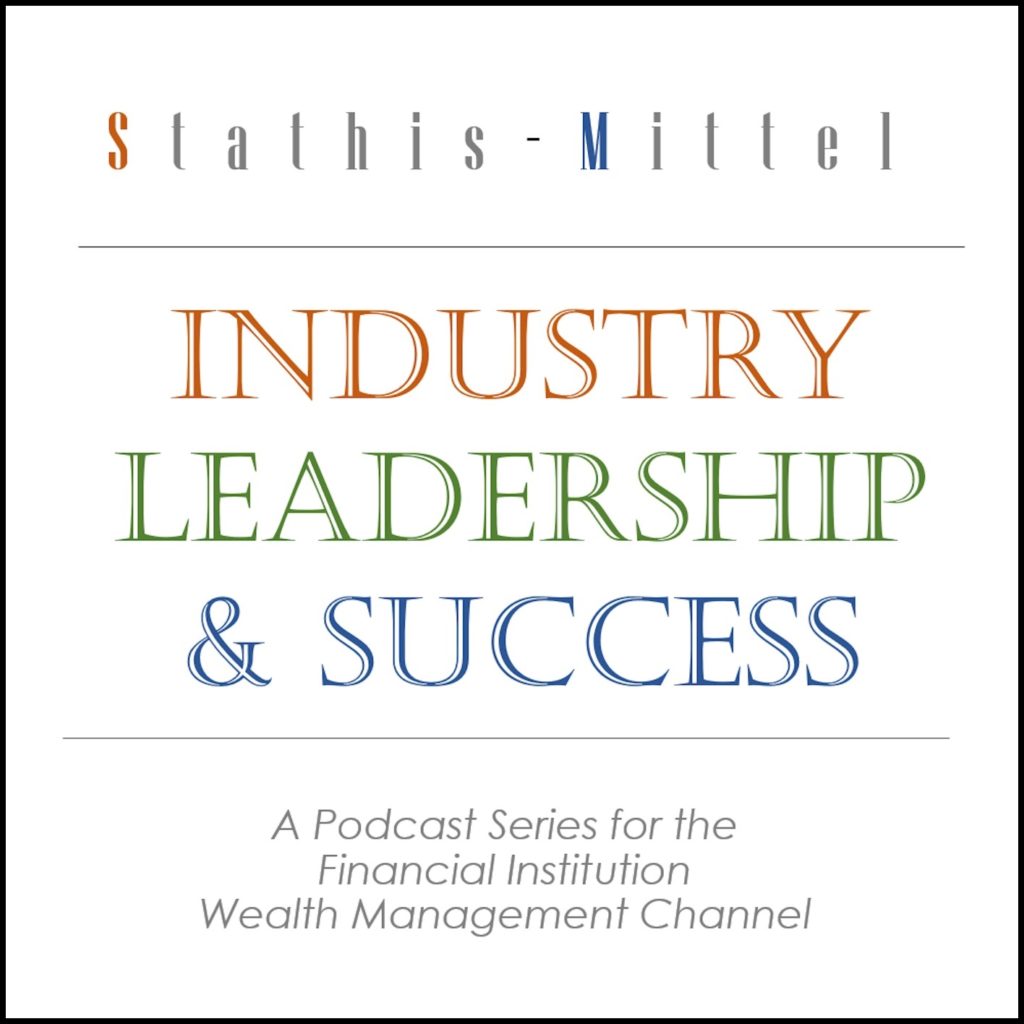 The Stathis-Mittel Industry Leadership and Success podcast series for the financial institutions wealth management channel is focused on industry leading performance, success stories, case studies, and key business intelligence that will help you meet your leadership and business growth objectives, and help our channel achieve its full potential.
These podcasts are published on all the major outlets (Apple Podcasts, Spotify, Google Podcasts, Stitcher, iHeart, etc.) and also posted here for your convenience.
14 – Leveraging Financial Planning to Attract and Retain Assets
13 – The Next Wave of Gathering & Retaining Assets
12 – Leveraging LTC Options to Enhance Client Relationships
11 – Top Women Advisors Unpack Success
10 – Optimizing Advisor Recruiting
09 – Deepening Client Relationships and Increasing AUM with Policy Reviews
08 – Newest Trends in Life Settlements
07 – Case Study: Bank Increases Revenues with Advisor Financial Planning Adoption
06 – Executing Effective Broker-Dealer Due Diligence
05 – Servicing the Protection Need
04 – Only the Adaptable Survive
03 – Fixing Life Insurance Sales
02 – Discussion with Our Channel's Top Program Managers
01 – Lessons Learned from Working the COVID Crisis Remotely
Please subscribe to our podcasts on your favorite platform and be sure to join us for future episodes on subjects like creating differentiation in a commoditized industry, enhancing the discovery process, being a "trusted advisor", book optimization, and more.